Winterfest is back for another fun season filled with magical memories! From November 20, 2020 through February 28, 2021, Fountains at Gateway will be transformed into a vibrant winter wonderland. We hope you'll make plans to come skate with us this season!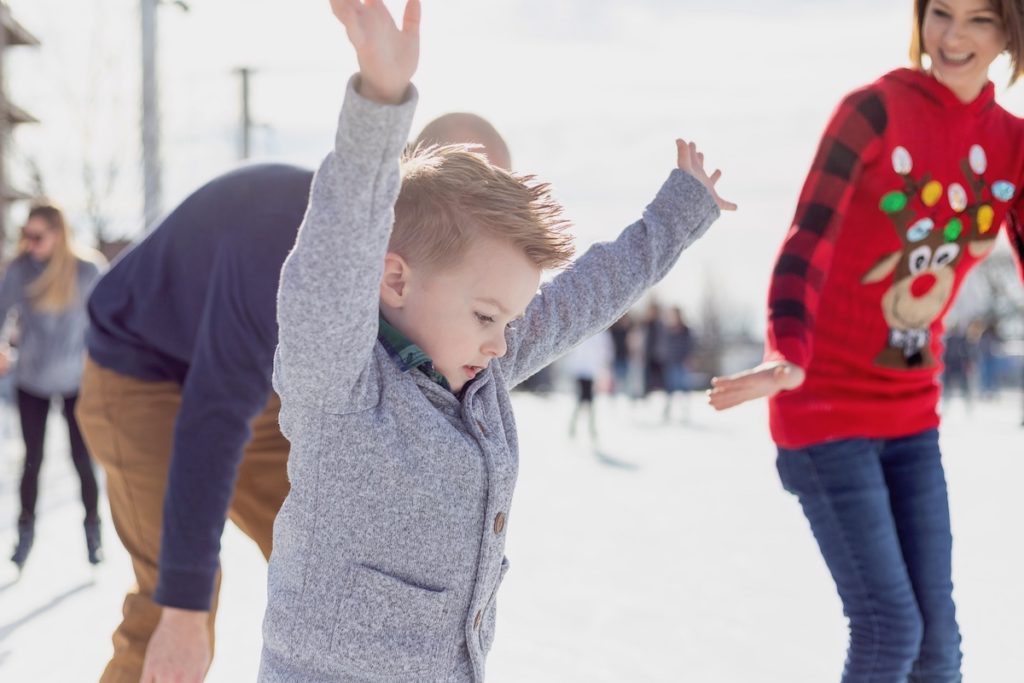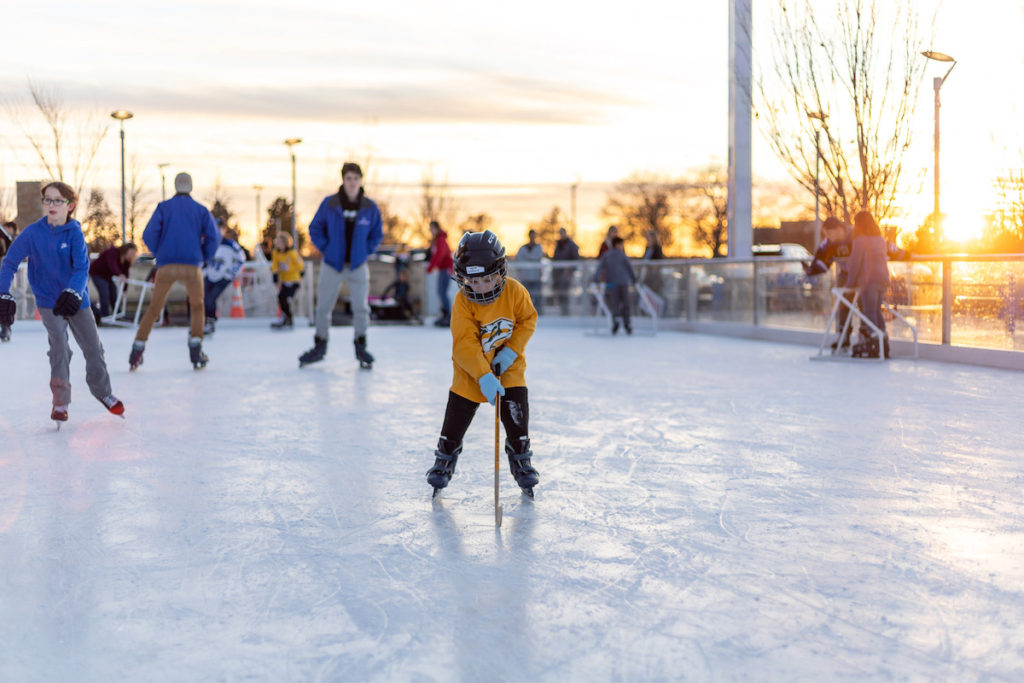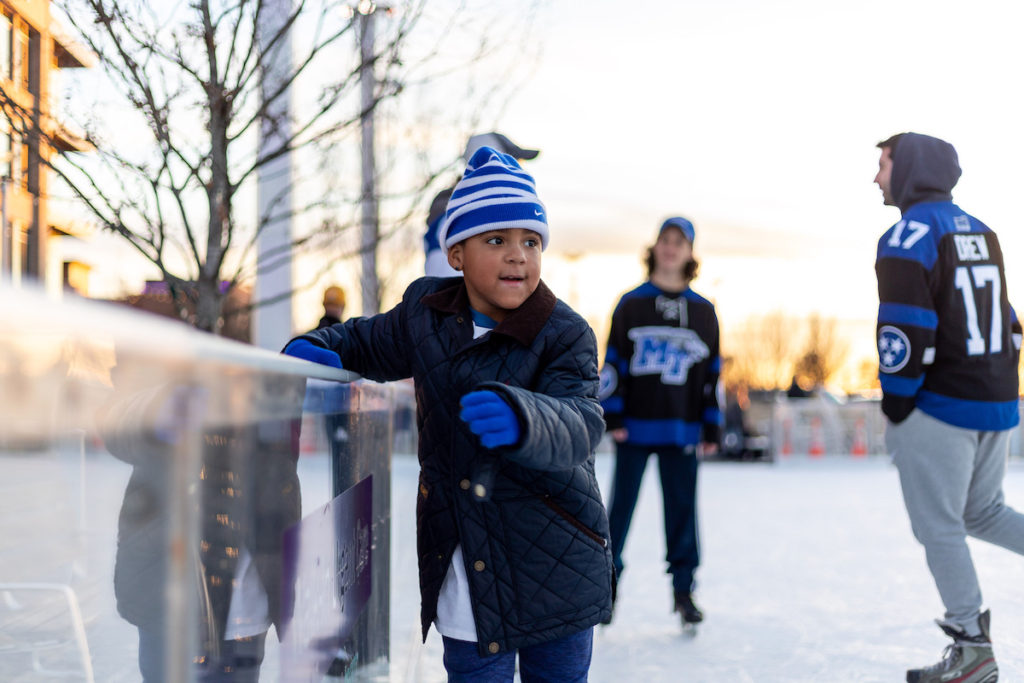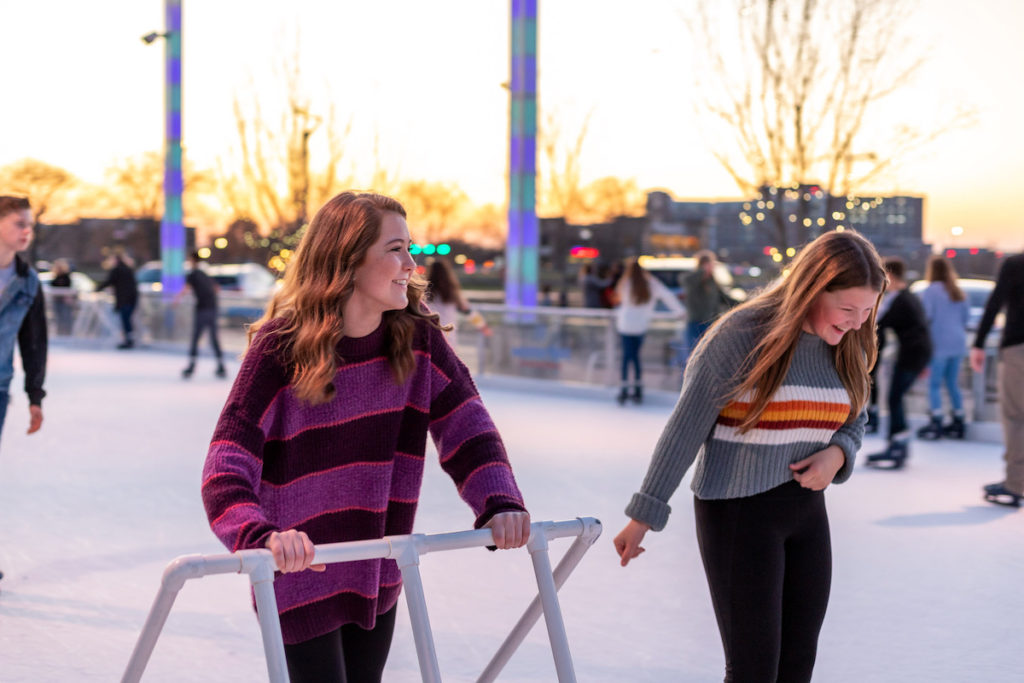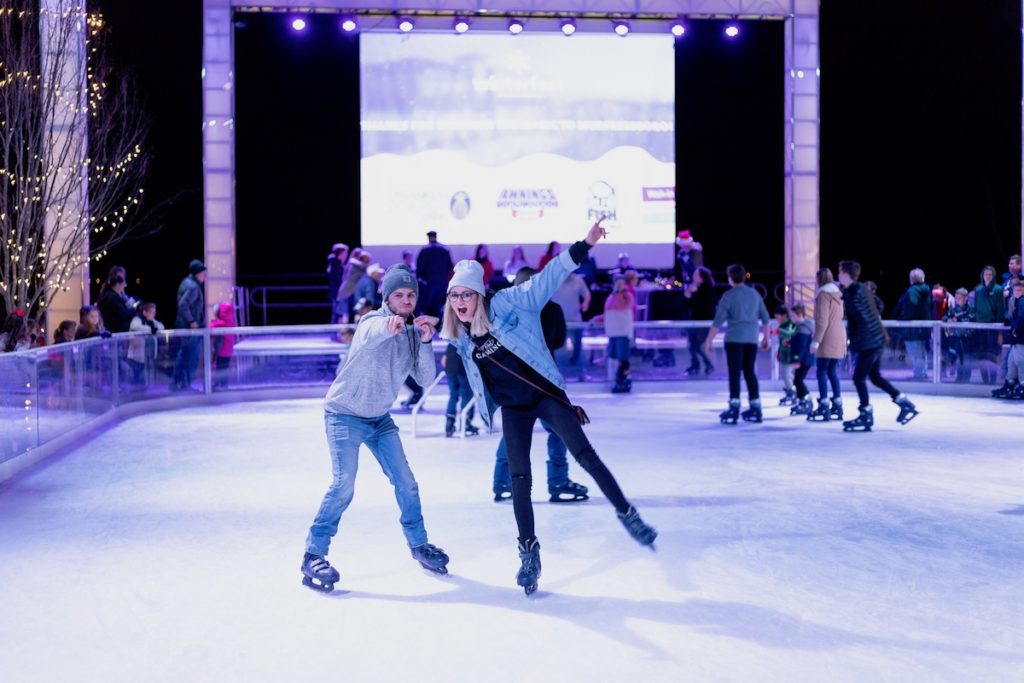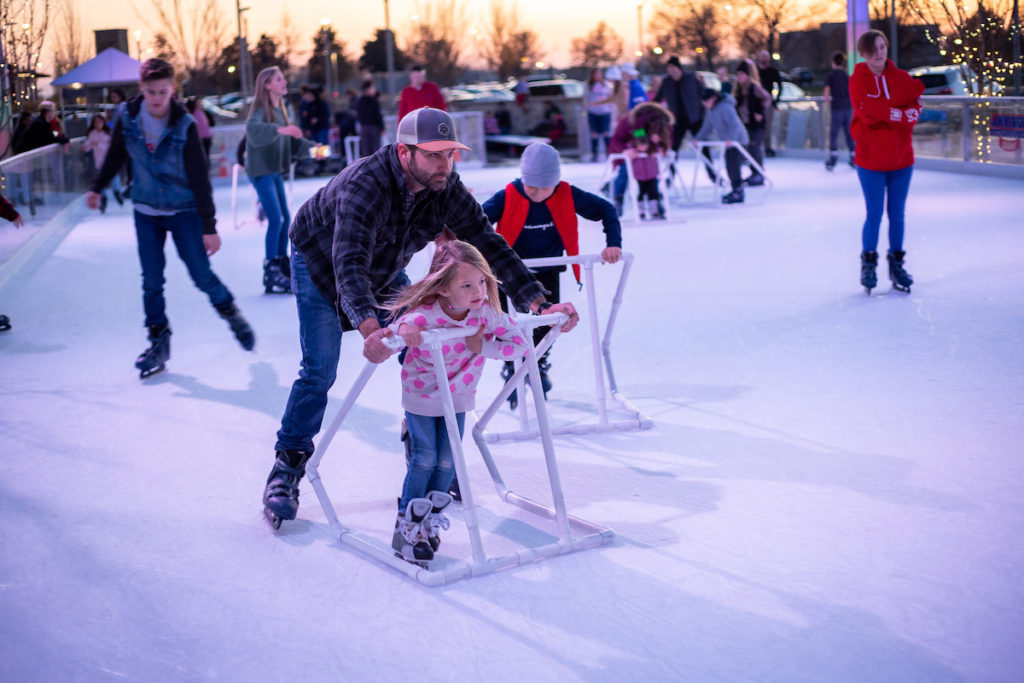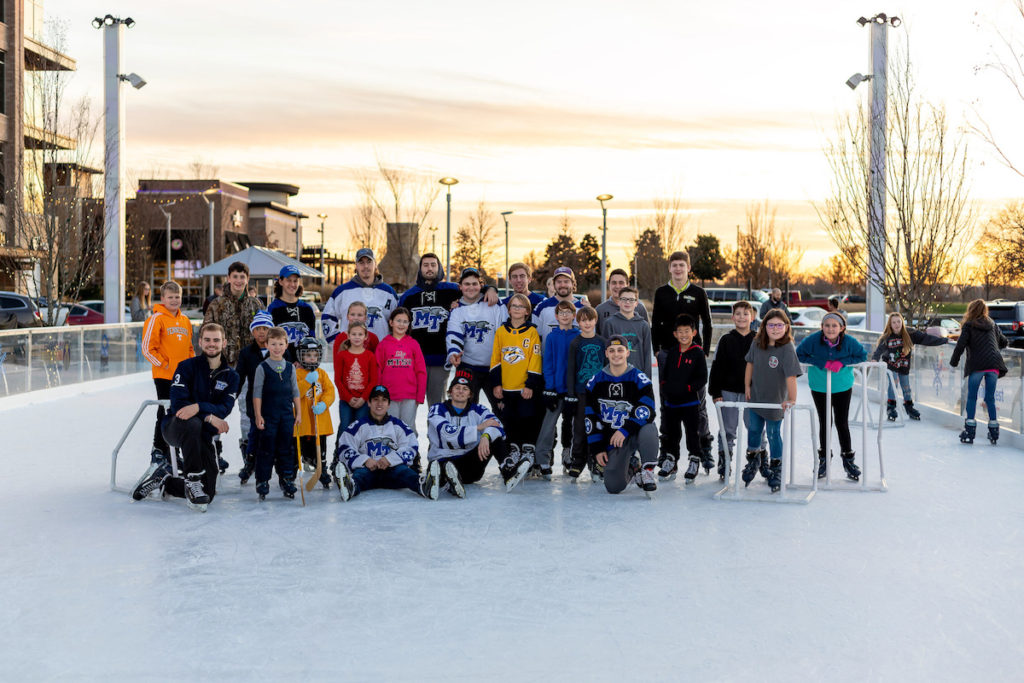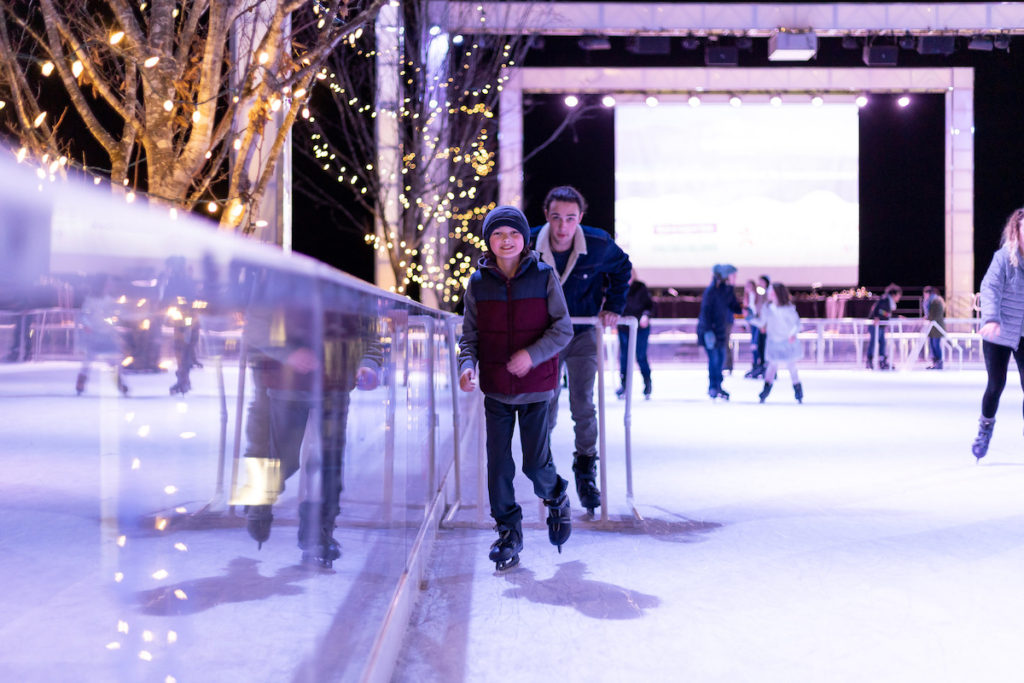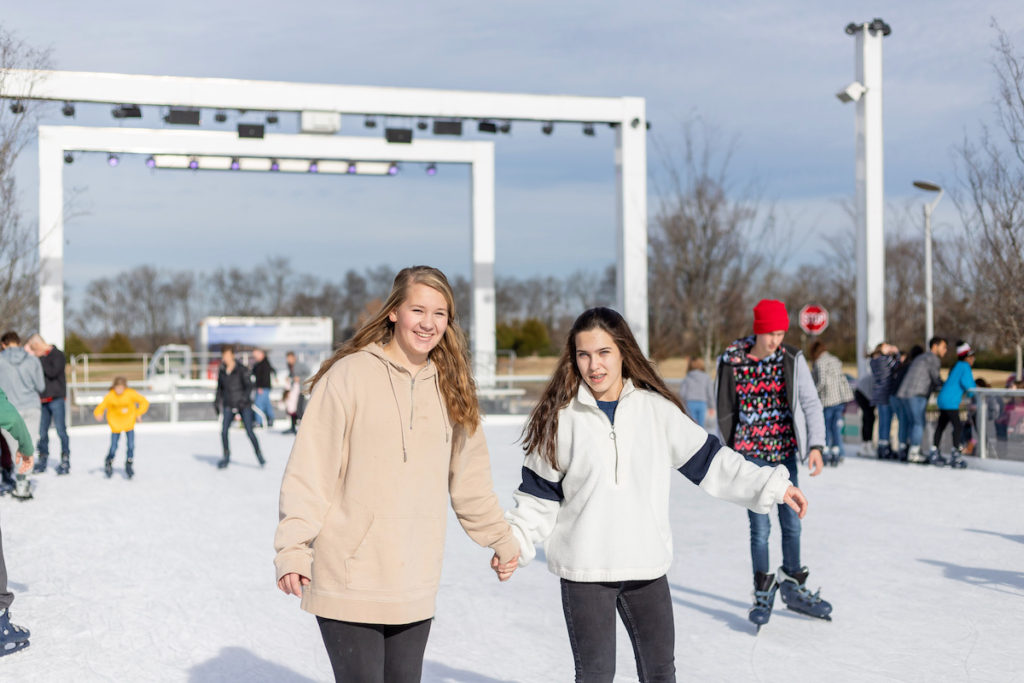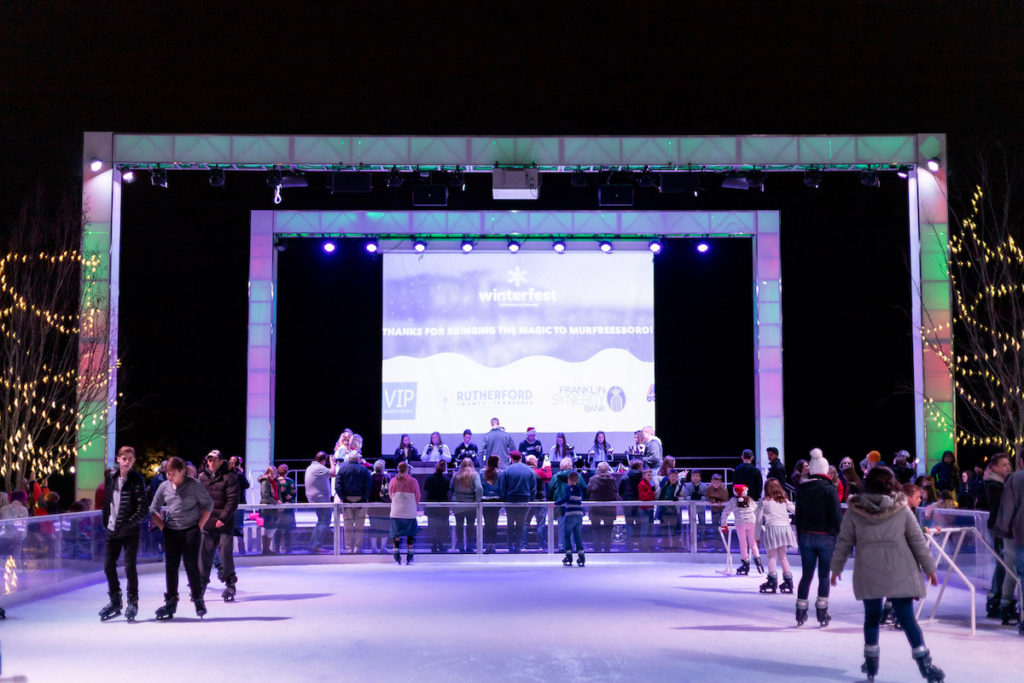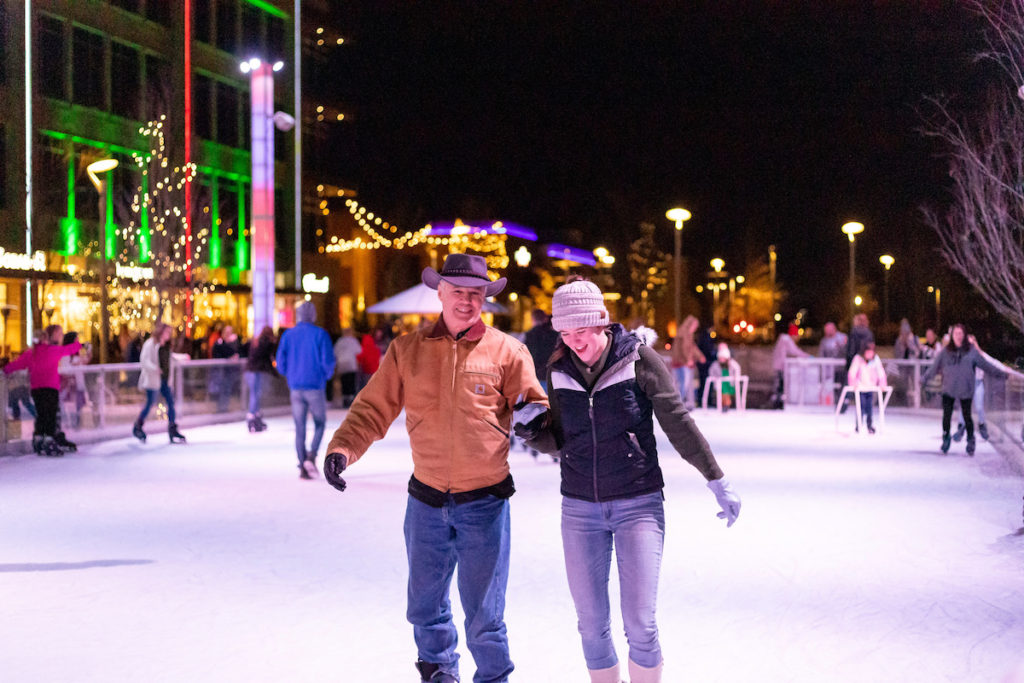 Mon – Tues | closed
Wed – Thurs | 4 – 8pm
Friday | 4 – 10pm
Saturday | 12 – 10pm
Sunday | 1 – 8pm
Mon – Thurs | closed
Friday | 4 – 9pm
Saturday | 12 – 9pm
Sunday | 1 – 8pm
includes tax, skate rentals, and 90 minutes on the ice!

ages 13 and over | $15
kids ages 4-12 | $12
kids 3 and under | free
What's more memorable than a birthday party on ice? Plan your party today and get ready for a fun time at Winterfest!
Skate with the Blue Raiders
The MTSU hockey team will be joining us at Winterfest on Wednesday, December 4 from 4 – 5pm! Whether you want to learn how to skate or just hang with the team, you won't want to miss this event!
Come get your picture taken with our special guests from the North Pole! Mr. and Mrs. Claus will be joining us at Winterfest again this year, so make sure you get your ticket for this year's visit as space is limited!
The Winterfest ice rink is available for private rental to host church, youth and corporate events. For an exclusive holiday activity, rink rental may be combined with rental of The View at Fountains.
We love it when our community comes together. And who doesn't love a discount? Come participate in our themed skate nights to receive $2 off your admission. You won't want to miss our ugly Christmas sweater or Nashville Preds night!
Because this is an outdoor event, masks are recommended but not required. However, after a few minutes on the ice on a windy day, you may actually want to have a mask on!
Yes, we have a wide variety of sizes and skates are complimentary with a paid ticket.
Can I bring my own skates?
Sure! We provide complimentary ice skate rentals with the price of admission, but if you prefer to bring your own, go for it!
Can my younger children skate?
We have skate sizes down to a junior size 8! Kiddos that need a smaller size may also use our strap-on skates that fasten to their street shoes. We also have trainer frames for kiddos to hold on to for support!
Do we call ahead to reserve a spot?
There's no need to purchase tickets online in advance. You can simply pay at the gate!
What happens is the weather gets warm?

We have a ginormous chiller that keeps the ice between 10-15˚ F. So we can maintain ice even if it gets warm.
A light drizzle does not affect the ice, so you can continue to skate as long as you don't mind getting a little wet! Heavier rain may shut us down for a little while, but we are able to recover quickly. Keep an eye on our Facebook page for weather updates.
Jackpot! We sure hope it does
Fountains at Gateway
1500 Medical Center Parkway
Murfreesboro, TN 37129
Copyright © 2018 Fountains at Gateway